Reliability, Security, Quality are our values
CHARTRAND, IT'S
MOBILIZING !
Best
conditions in
the industry
Inclusiveness and
friendliness work
environment
The latest
vehicles and
equipment
Continual development
program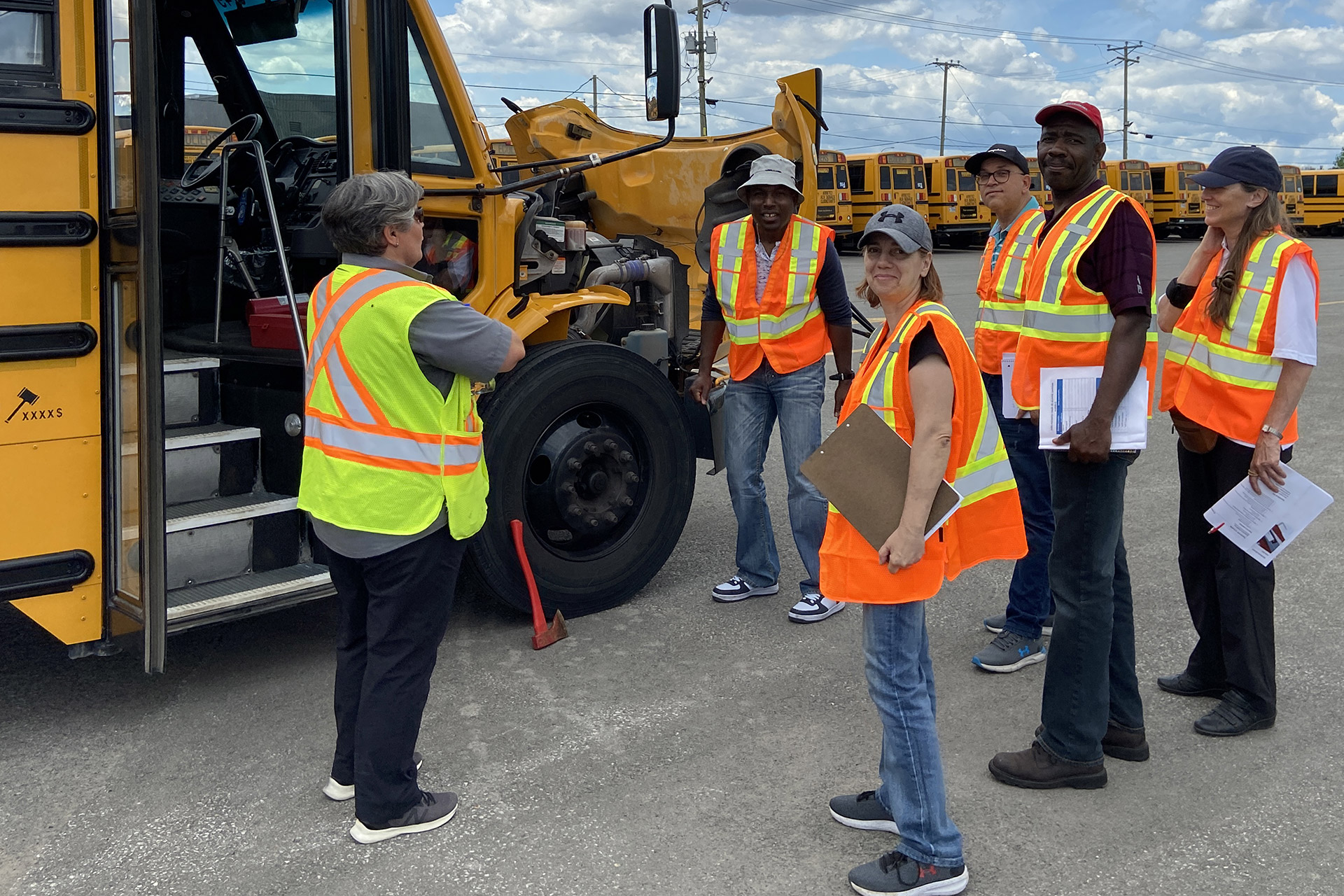 Chartrand's training
will take you far !
At Chartrand, you'll meet a proud and experienced team. Whether you're looking for a job as a bus driver, mechanic or customer service agent, we have a place for you. Don't have enough experience? We have the support and training you need to get the job you want. Join our team and become a member of the Chartrand family.
CHARTRAND, IT'S
ACCOMMODATING !
I encourage anyone who's thinking about it to go for it. The company is behind you.
See you on the road.
Thanks to everyone, and a special thank you to Lucie.
Today I went to the SAAQ and got my Class 2 licence.
I had an incredible coach, Lucie, who helped me practise driving and the circle check.
During the work week, Mr. Chartrand, Jacynthe and Gabriel encouraged and supported me.
Hello! I started working at Autobus Chartrand in January 2022. I drive sedans and sometimes minibuses. When I was hired, I mentioned that I wanted to get my Class 2 licence for the bigger buses.